Windy City Mushrooms
4100 West 76th Street, Chicago, Illinois
(West of Pulaski and Mayor Richard J. Daley College)
If you use google to direct you, I crossed out where it identifies as Windy City Mushrooms location, because you need to continue north and turn east per the blue line. (I will try to include a picture of where you enter off West 76th Street.

Please allow extra time to get there, because I suspect it might get confusing. 
The green line follows the path in the video. The blue line is the other entrance. It is a full circle, so you cannot go too wrong.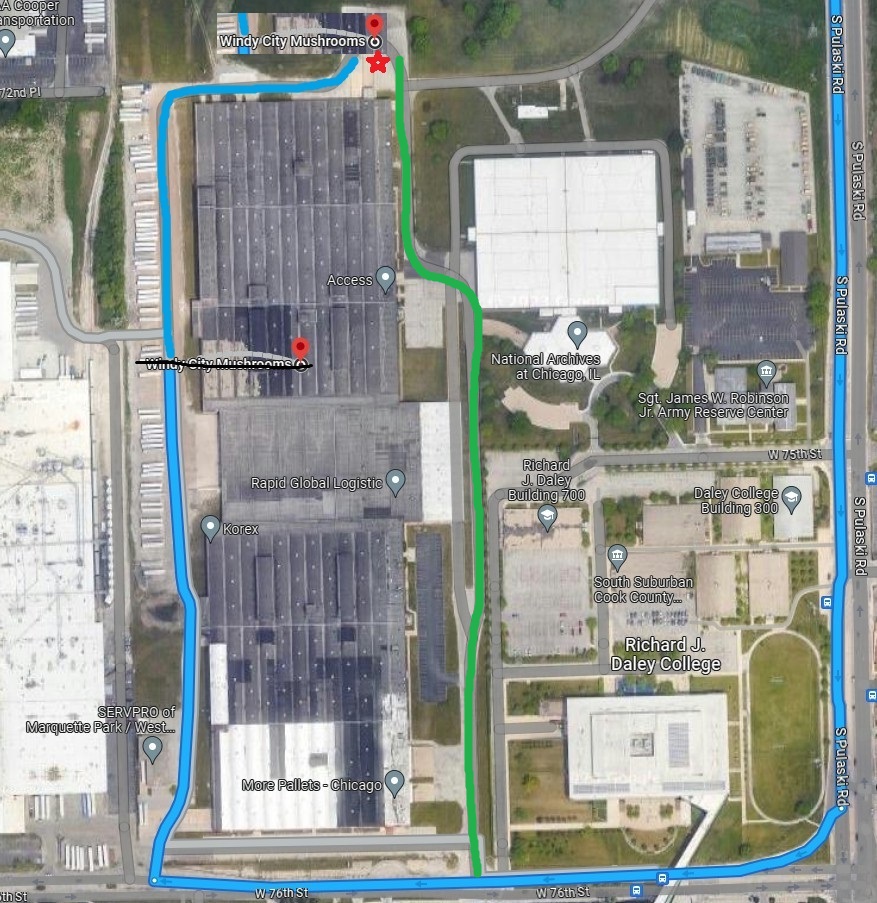 This building with the contrasting facade is on the south side of 76th St and just east of the entrance.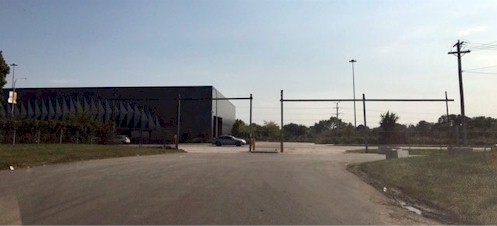 This is the signage on the gate by the green line entrance: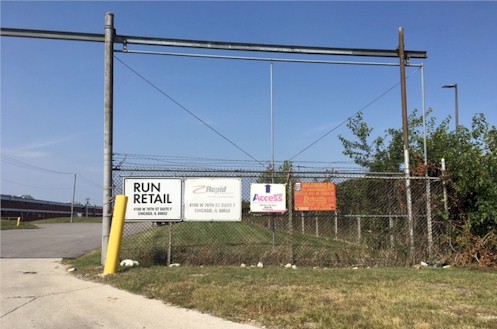 I took a picture of how it looked at the blue line entrance, but apparently it did not really happen.