We will gather one hour before sunset to learn about Iftar, the meal that breaks the fast during Ramadan nights and before observant Muslims depart for evening prayers. Many of the people present will not have consumed even a morsel of food or drink since daybreak that day at 4:01 am. To replicate the experience, we suggest not drinking or eating from once we meet at the restaurant until sunset at 8:29 pm. Certainly you may eat before you arrive.
Khan BBQ offers a nightly Iftar buffet during Ramadan. The composition of the meal is fixed, though what is offered changes nightly. The Iftar buffet will have dates (consumed at the initial breaking of the fast), naan (Indian bread), a featured BBQ, a rice dish, pakora (savory appetizer), rosewater milk and ice water.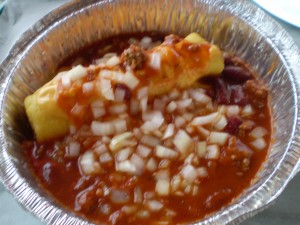 Ramadan is the Islamic month of fasting for Muslims around the globe. Contrary to popular belief, there is an amazing array of food to enjoy between sunset and sunrise. As varied as the Muslims themselves, so is their food. With cuisine spanning from Asia to the Mediterranean, Europe and the Americas, this program will demonstrate a variety of dishes that provide a sampling of the sweet, savory and everything in between, with an emphasis on Indian cuisine, however, we'll also discuss how the ritual of fasting and eating throughout the month is performed day in and day out and how it is the same or varied throughout different Muslim communities globally and specifically in the U.S. Come to learn more about the traditional and modern food rituals of this very tasty month and enjoy some samples of halal food, too.
Yvonne Maffei, MA is a graduate of Ohio University (International Development/Spanish). She has lived and traveled abroad throughout Europe, Central America and the Caribbean as well as lived in several foodie cities in the U.S. where she was exposed to some of the best and most diverse cuisine the world has to offer. Today Yvonne publishes MyHalalKitchen.com, a website about halal food and cooking that emphasizes wholesome and natural living, clean eating and knowing where your food comes from. She recently published her first cookbook, Summer Ramadan Cooking and teaches about healthy cooking, gardening and how to make any cuisine halal.
Tuesday, July 1, 2014 at 7:30 PM
*Sunset is at 8:29 PM this day, so please arrive at the scheduled meeting time
Khan BBQ
2401 West Devon Avenue, Chicago, IL 60645
(southwest corner of Devon and Western Avenues)
Street Parking
Cost: $15 (food, tax & tip) Payment confirms your reservation.
This program is hosted by the Chicago Foodways Roundtable. Any questions, please e-mail: [email protected]   You may pay by credit card online at EventBrite   No refunds after noon on June 29th.