Join Us on Tuesday, June 27, 2023 at 7 PM Central via Zoom!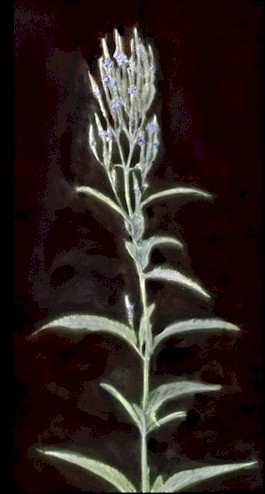 Presented by Nancy Webster, Archivist
Highland Park Historical Society
Recipes recorded orally by Native Americans and written by local pioneer settlers demonstrate sustenance and diet using native flora and fauna.  Using exclusively 19th century or earlier resources, an exhibit and presentation of these natural and cultivated food sources were created‌.  The images of the Jesse Lowe Smith Image Collection's documentation of flora and fauna provided the inspiration to explore diverse natural food sources being documented.
Researching the early 20th century images of local flora and fauna by Jesse Lowe Smith and E. E. Parratt led to further investigation. Twenty-first century publications including Andreas Viestad's Dinner in Rome a History of the world in one Meal and Arbres et arbustes sauvages des trottoirs toulousains (Wild trees and plants and shrubs of the sidewalks of Toulouse) by Boris Presseq inspired further research of these plants as food sources for humans. We will share selected early 20th century, local images and documentation of these plants' in early recipes.