Join Us on Saturday, August 20th, 2022 at

3:15 PM

LIVE!, Yes, Live!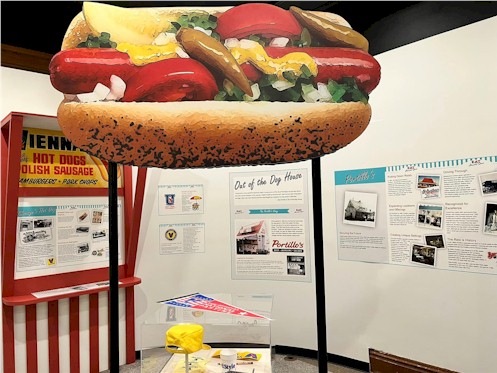 Whether it's thin crust or deep dish, Italian beef dipped or not, or mustard on your hot dog — there's no doubt Chicagoans share a passionate appetite for iconic foods from the Windy City. Explore the history of many favorite Chicagoland specialties and the restaurants that served them, from corner hot dog stands and greasy spoons to pizza parlors.
Afterwards, we may reconvene at Hamburger Heaven at 281 N York St, Elmhurst, IL 60126, or visit other food stops highlighted in this exhibit.
If you arrive early:
Elmhurst Public Library (125 S Prospect Ave, Elmhurst, IL 60126) has a
local author event
from 10 AM to 2 PM.
Elmhurst History Museum, 120 E. Park Avenue, Elmhurst, IL
Saturday, August 20, 2022, 3:15 p.m. Central Time
There is no zoom link, though audio of the tour will be available via podcast
If you are not already on our email list, then to receive zoom link,
please e-mail: Culinary.Historians@gmail.com