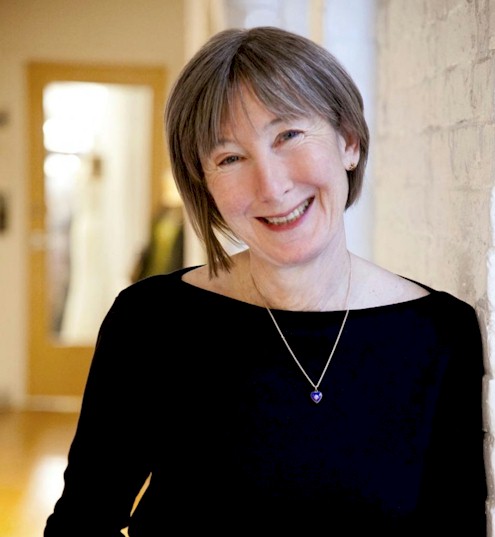 Presented by Chef Odessa Piper
Come join us for a visit to Frank Lloyd Wright's home Taliesin in Spring Green, Wisconsin, where one of our nation's most iconic and beloved chefs, Odessa Piper, will talk to us about the future of food and give us a mini-tour of this national landmark where she has created a work-study program for the estate's garden and cafe. In her own words: "I'm going to take the long view of where we've come from and the perennial role of deliciousness, wholesomeness, rumination and gratitude.  We will look ahead to see how humanity is learning to think, and eat like a planet, and what it means to be a local food citizen."
Odessa says she will also share her observations on the seismic changes to tipping and equitable pay in the restaurant culture, and the expanding roles of local communities to network and support small-holder agriculture and artisans.
"I am at heart an enthusiastic cook and eater," Odessa says. "It will be my pleasure to answer your questions about how I cook and answer any other questions that intrigue you."
BIO: Odessa founded L'Etoile restaurant in Madison Wisconsin in 1976 when she was 23 years old. Prior to this she lived off the land for a year and apprenticed at an early Madison farm-to-table restaurant called the Ovens of Brittany. She rotated between gardening and making European cakes and breads in the restaurant's café. With her team she invented and named the Morning Bun which became a popular staple of bakeries around the country.
In the 70's there were few small-holder farmers or restaurants cooking from scratch so Odessa sought out pioneering organic farmers in Wisconsin's Driftless region to source for L'Etoile's menus. These networks allowed her to serve a local cuisine throughout the winter months. Over its long run of 30 years L'Etoile became an advocate for many farms and food artisans. In recognition for this work Odessa was awarded an honorary doctorate by the University of Wisconsin. In 2002 Odessa was named Best Chef Midwest by the James Beard Foundation.
After transitioning ownership to Chef Tory Miller in 2005, Odessa pursued permaculture and expanded her range to Europe and its wine traditions. She now divides her time between New England and Wisconsin where she explores future-forward Agriculture and foodways. In 2018 Odessa partnered with Taliesin in Spring Green, Wisconsin, to create a work-study program for the estate's garden and cafe. She also serves as a product development mentor to Smithereen Farm in Maine and Savanna Institute in Wisconsin. You can find her at OrganicArts.com
Wednesday August 25, 2021
7:00 pm Central Time
Via ZOOM
If you are not already on our email list, then to receive zoom link, please e-mail: Culinary.Historians@gmail.com