'My Dear Miss Eddington': Reader Letters and
Early Twentieth Century Food Media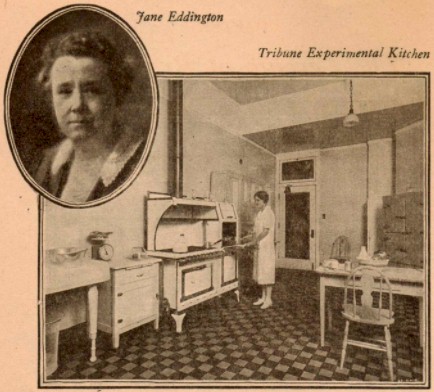 Presented by Emily Martin, University of California, Berkeley
Reader letters to early twentieth century women's print food media were quite common, though few such letters have survived. This paper investigates a collection of roughly 200 reader letters written to Caroline Maddocks Beard, food writer for the Chicago Tribune from 1910-1930, to consider the complexity and creativity of women's interaction with food media. I suggest that readers viewed such women's food media as more intimate, imaginative, and conversational than has previously been recognized.  
Emily Martin recently graduated from Wellesley College with a BA in history and classics. Martin is currently a history PhD student at the University of California, Berkeley studying late 19th century US food culture
Alma Lach: A Groundbreaking Midwestern Food Editor,
Cook and Businesswoman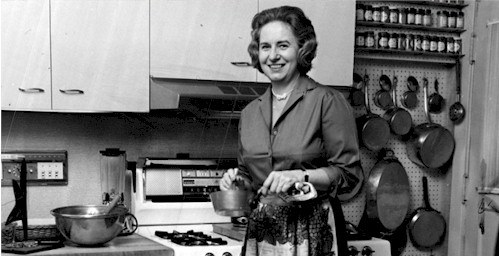 Presented by Kimberly Voss, PhD,  University of Central Florida
Alma Lach was a food expert. She became food editor of the Chicago Sun-Times in 1957, where she wrote columns about gourmet cookery, experimented with recipes in her test kitchen and learned about food photography. After leaving the newspaper, she founded the Alma Lach Cooking School. She also created and starred in her own children's televised cooking series, Let's Cook, as well as wrote cookbooks for children. As president of her business, Alma Lach Kitchens, Inc., she tested recipes, created menus, and offered guidance on all aspects of food and dining. She was a consultant to several Chicago restaurants and she designed gourmet airline meals for Midway Airlines flights.
Dr. Kimberly Voss, a full professor at the University of Central Florida, has published several books about women in mass media. Her 2014 book The Food Section earned an award from the Association of Food Journalists. It documented the history of food journalism in newspapers during the 1940s through 1970s. Her third book, Women Politicking Politely looked at the experiences of pioneering women's editors. Her 2018 book Re-Evaluating Women's Page Journalism in the Post-World War II Era tells the stories of significant women journalists who contributed to the women's liberation movement. Her latest book looks at the history of fashion coverage in newspapers.
Monday November 15, 2021
7:00 pm Central Time
Via ZOOM
If you are not already on our email list, then to receive zoom link, please e-mail: Culinary.Historians@gmail.com