Come join us as one of Wisconsin's most celebrated culinary historians and food writers, Terese Allen, takes us on a delicious journey into our nation's largest produce-only farmers' market, The Dane County Farmers' Market. 
Held in Madison's vast Capitol Square, this more than half-century old market has helped area agriculture flourish, and dramatically changed the character of food culture in the region. Terese will share all this and introduce us to the colorful farmers.
Terese has also captured the full flavor off the market in her just-released (and 14th book), The Dane County Farmers' Market Cookbook, Local Foods, Global Flavors. The book offers 125 recipes. For a sampling, click link on this page.
* * *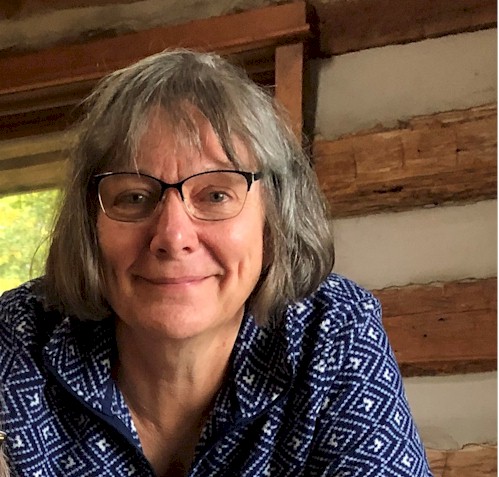 BIOGRAPHY: Terese Allen has been called Wisconsin's "premier food writer" and "the keeper of its culinary heritage." She has written scores of books and articles about the pleasures and benefits of regional foods, sustainable cooking and culinary folklore. She is author of The Dane County Farmers' Market Cookbook: Local Foods, Global Flavors, a tribute to one of the nation's largest and most renowned farmers markets. Among her other titles are: the prize-winning The Flavor of Wisconsin, an extensive history of food and cooking in the Badger State, with more than 450 recipes, The Flavor of Wisconsin for Kids, Wisconsin Local Foods Journal, Fresh Market Wisconsin, Wisconsin Hometown Flavor and The Ovens of Brittany Cookbook.  
Terese has been a food columnist for Edible Madison, Edible Door, Wisconsin Trails magazine, and Isthmus newspaper, among other publications, and is a co-founder and long-time leader of the Culinary History Enthusiasts of Wisconsin (CHEW). She served for a decade as food editor for Organic Valley Family of Farms, and for fifteen years was a key leader of REAP Food Group, a cutting edge organization that fosters a sustainable food system in southern Wisconsin. She lives in Madison and on Washington Island.
***
Wednesday, September 20, 2023
7 p.m. Central Time
Presented Via ZOOM
If you are not already on our email list, then to receive zoom link,
please e-mail: Culinary.Historians@gmail.com